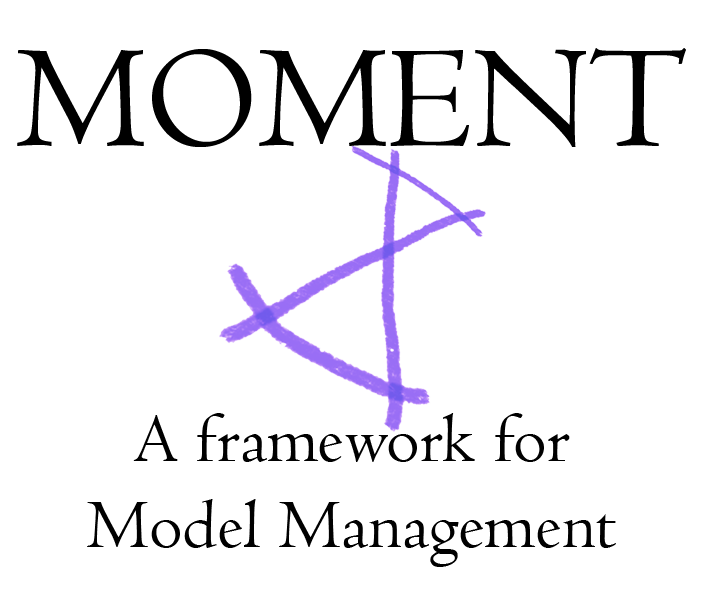 MOMENT is a framework for model Management proposed by the ISSI Research group. Based on our experience in formal model transformation and data migration, we are working on the application of the Model Management trend to the context of the Model-Driven Engineering, regarding the guidelines that are specified in the Model-Driven Architecture initiative.
We have developed a framework, called MOMENT (MOdel manageMENT), which is embedded into the Eclipse platform that provides a set of generic operators to deal with models through the Eclipse Modeling Framework (EMF).
The underlying formalism of our model management approach is the algebraic language Maude. In this algebraic setting, we have specified a set of generic operators to manipulate models. We have developed a set of bridges between the technical spaces EMF and Maude by using generative techniques. These technical bridges provide interoperability between an efficient robust environment for algebraic specifications (Maude) and a well-known industrial modeling tool (EMF).
More info available at:
http://moment.dsic.upv.es/
Project Reference Card
English Title:
MOMENT – A framework for Model Management
Original Title:
Un marco tecnológico y formal para la gestión de modelos en la ingeniería de modelos
Researcher's beneficiary organization:
Universitat Politècnica de València
Duration:
36 months
Start date:
October 1, 2006
End date:
September 30, 2009
Area:
National
Project type:
Competitive R&D project
Funding entity:
Ministerio de Educación
Reference:
TIN2006-15175-C05-01
Total amount:
187,400 €
Principal Investigator:
Isidro Ramos Salavert
Type of participation:
Team Member
Number of researchers:
15
Project URL:
http://moment.dsic.upv.es/